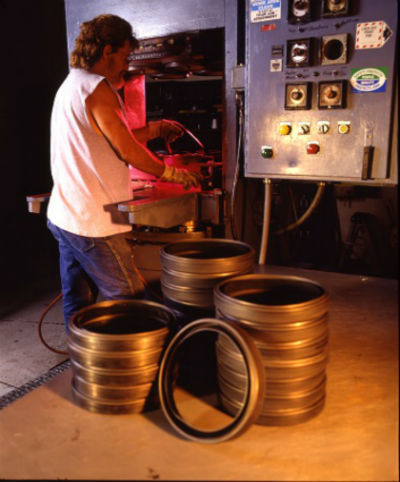 T&C MFG & Operating, Inc., is one of the leading manufacturers and distributors of irrigation gaskets.  Since 1996, we have manufactured rubber gaskets in numerous types and sizes for the Irrigation industry.  We produce gaskets for steel, aluminum and pvc irrigation pipe, as well as center pivot irrigation systems.
Custom Gaskets
If you have the need for a specific gasket, we can custom manufacture that part for you.  To become a dealer or discuss your irrigation needs, please contact us on the
"Contact Us" tab and we will get in touch with you within 24 hours.
For a copy of our Gasket catalog we have provided a link below
Irrigation Gasket Types
Pierce
A&M
Felton
Ames Springs
Champion
Ben-Gar
Wyss
Triple Lip Pierce
Hastings Square Back (Tex-Flo)
Shur-Rane (New style, Old style, Non-Drain)
McDowell "SAG"
Webster Economizer
Webster T-L
Ames ABC-Q
Moore Rain
Wade Rain
Stout
McDowell
Wosco
Gheen
Rainway
Midwest
Diamond
Dresser Coupling gaskets Style 38 & 40
Dresser Coupling gaskets Style 38 & 40 Light Pattern
Style P gaskets
Flange gaskets (full faced)
Ames Lo-Hi gaskets
Ames Springs
Champion
Ben-Gar
Wyss
Triple Lip Pierce
Hastings Square Back (Tex-Flo)
Shur-Rane (New style, Old style, Non-Drain)
McDowell "SAG"
Webster Economizer
Webster T-L
Ames ABC-Q
Moore Rain
Farmland SBS-Q
Moore Rane
Western
Rain Control
Redi-Rain
Race & Race Linklok
Race & Race Demountable
Mathison Sleeve
Ireco-Steelume